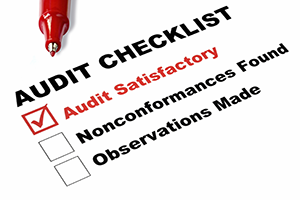 Are you a not-for-profit, government contractor or business preparing for a financial or a Federal compliance audit? Your organization may benefit from the services of an audit liaison. Suitable for any business, but because of specialized accounting and auditing requirements, audit liaisons are particularly useful for:
Non-profit organizations

Government contractors
Consider our short term audit liaison services performed by a CPA with significant knowledge about:
General business operating and accounting issues

The workings of non-profit organizations and government contracting businesses (ranging from operation/development to governance issues)

Possessing direct accounting and audit experience in the non-profit and government arenas.
Audits are essential, but the fact is that these well intended audits can:
Disrupt employees' daily processes
Often result in added financial and/or emotional cost
Communicate missteps during the audit engagement which can affect the overall outcome of an audit
For a typical client, our liaison services will:
Start approximately 2 weeks before the audit entrance conference
Encompass closing of prior audit issues if applicable
Document action plans to address existing recommendations that could correct potential problems before the auditors find them
End with the issuance of the audit report
We will be responsible for:
Facilitating the communication and request for information between the auditors and your designated staff and all levels of management as deemed appropriate

Keeping in constant communication with the auditors

Assisting in reviewing audit reports for accuracy and completeness

Assisting senior management (charged with financial statements oversight) in reviewing and responding to draft audit findings, recommendations, and draft reports.
Contact us!
Start a personal relationship that will match your needs with effective solutions:
Why take the risk of being negatively impacted by the audit process, when you can engage our services for reasonable price?
Minimize all the significant hurdles of a financial and/or compliance audit
We are passionate about working with socially responsible causes such as yours and welcome hearing from you.