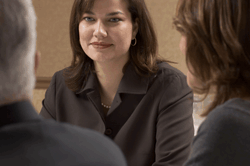 We offer accounting and business consulting services for organizations that are experiencing difficulties keeping on top of one or more areas of their accounting process. We have particular expertise consulting with:
Corporations with complex accounting processes

Businesses that contract to work with the government

Nonprofits dealing with their special regulatory environment
Cyril & Associates considers its role as an experienced and trusted advisor on issues of critical importance to your business: new start-ups, finance, operations and profit planning.
We offer solutions to challenges faced by businesses large and small. We partner with you, to find the solutions that best fit your business in a rapidly changing environment.
We provide objective opinions based on years of helping businesses similar to yours. Take your next step toward greater success. Rely on our experience in:
Strategic planning

Feasibility studies

Information systems evaluation

Outsourcing opportunity evaluations

Estate planning

Mergers and acquisitions

IRS representation

>IRS case resolution
Contact us!
Start a personal relationship that will match your needs with effective accounting solutions. Let us help you take logical decisions and avoid pitfalls that your business can do without. We partner with you. Consult with us. Contact us.