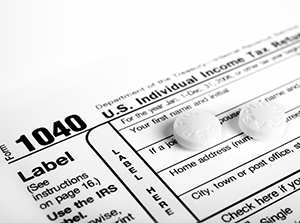 We offer complete personal and business IRS and State Tax agency representation. We will manage, negotiate and settle any claims, audits, payments, or debt you may have against the Internal Revenue Service. Virtually all IRS decisions can be appealed to a higher authority. These include:
Examination changes

Offers in compromise

Penalty abatements

Audit results

Rejections of installment agreements
We work with experienced consultants to know how every division of the IRS works. This know-how translates into implementing an effective strategy to mitigate your pain. Representation duties include:
Settle or contest an existing tax liability

Get representation for a tax audit

File back tax returns for multiple years

Re-negotiate a monthly payment plan

Full IRS representation

Complete IRS case resolution

Reduce or eliminate tax penalties
Contact us! Start a personal relationship that will match your needs with effective IRS representation solutions.