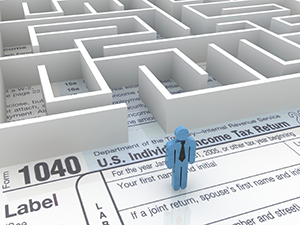 Serving clients in the Peachtree Corners, Norcross, Johns Creek, Duluth and Metro Atlanta area, we keep our tax preparation skills honed with continuing education courses throughout the year. We are highly qualified to plan and prepare tax returns. Our goal is to make the preparation process as easy as possible for you and minimize your tax liability with careful planning. We will assist you with tax planning by:
Helping you to defer income so that you can save money now and pay less taxes in the future

Lower taxes on your income so that you can keep more of your earnings

Lower taxes on your estate and gifts so that the beneficiaries can keep more of what you have given

Lower taxes on investments and retirement distributions so that you can maintain your lifestyle

and much more.
Preparing your own tax return can be extremely difficult with today's complex tax code and may often leave you with more questions than answers. These days most people use a professional tax preparer. Even if you are just filing a simple return, the rules may change from year to year and it is easy to overlook these changes and submit an incorrect return. If you do your taxes yourself, you may also end up overlooking deductions and credits.
Our tax preparation services include:
Individual Tax Preparation

Business Tax Return Preparation

Gift & Estate Tax Return Preparation

Partnership & Corporate Tax Preparation

Estate and Succession Planning

Out-of-State Returns

Business Start-Ups
Contact us!
Start a personal relationship that will match your needs with effective accounting solutions. When you work with us, your tax return will be reviewed for errors by our computer software. We will also file your tax returns electronically so that you can receive any refunds faster.